Not only do we offer financial support to local deserving causes, we are also a service organisation providing assistance, such as, helping with bucket shakes for other charities, marshalling at civic events e.g. the Remembrance Sunday Parade, providing transport and entertainment for our more senior residents.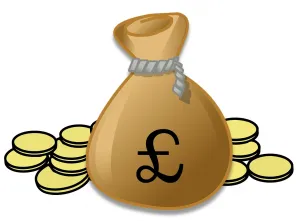 Recent donations include:
Donation of £1250 to Guildford Action to fund emergency supplies for the Day Service and Guildford Action Family Service (GAF) and to enable us to hold Christmas parties for users of both services.
Donation to the Normandy Therapy Gardens to buy new equipment
Fireworks & Torchlight Procession donation of £2,000 to Guildford Shakespeare Company Brave New World Programme
£2,000 donation to Challengers
Donation to Guildford Citizens Advice Bureau
Supply of new fridge to local family
Donation to   Headway Surrey, to fund the purchase of kitchen white goods for use by clients.
A donation to St John's Ambulance, Guildford to purchase a 'Choking Charlie' mannequin for training purposes.
£2,000 towards the cost of two new Chemotherapy Chairs for the Children with Cancer Charity at the Royal Surrey County Hospital.
We also gave £400 to a local lady who ran the London Marathon to raise funds for the Downs Syndrome Association, an organisation which has provided invaluable support to her and her family for many years.
£1,000 to The Brigitte Trust, money raised following "An Evening with Nicholas Owen", an event we organised and hosted. The Brigitte Trust is a Surrey based charity which offers free emotional and practical support to those suffering from life threatening illnesses and their families.
Following a request from Social Services in May we donated a small sum to a single parent in need to purchase an essential home appliance.
£1,200 to the Milford Hospital League of Friends to assist in the purchase of games to use with a newly purchased 'Tovertafel' projector which will aid patients requiring post stroke care alongside those suffering from dementia and other impaired cognitive function conditions.
We sponsored staff, friends and Trustees of Headway Surrey, who undertook a sponsored walk to raise funds for their organisation. Based in Stoughton, Headway Surrey is a charity which assists those affected by brain injury.
We also made a donation to the Millmead Centre, Guildford so that volunteers there might take around 48 senior members from across the local community on a summer outing on the River Thames at Windsor
A donation of £1,250 to AAKSS (Air Ambulance Kent Surrey Sussex).
A financial gift to Artventure, a charity based in Merrow which provides support for adults with learning disabilities.
A donation to CMPP (Community Matters Partnership Project), an organisation seeking to build an allotment and pond area for the benefit of pupils of Ash Manor School.
A small donation to Guildford Citizens Advice Bureau.
Small donation to the WI in support of RSCH
In addition, throughout each year we make ongoing contributions to Food Banks in Guildford, Ash and Tongham.
We support Guildford Action and a number of shelters and refuges in the town and, as part of Lions Club International, we also make appropriate donations towards major global disasters where there is significant adverse impact on humanity.