Not only do we offer financial support to local deserving causes, we are also a service organisation providing assistance, such as, helping with bucket shakes for other charities, marshalling at civic events e.g. the Remembrance Sunday Parade, providing transport and entertainment for our more senior residents.
Our recent support includes: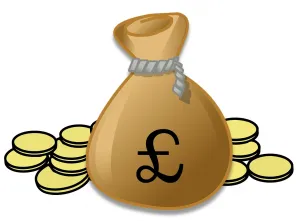 December:
We donated

£1000 and £500 respectively to the North Guildford and Godalming Foodbanks

254 gift vouchers (value £20 each) to the elderly, disadvantaged and families in need across Guildford in time for Christmas, working in conjunction with eight local Junior and Primary Schools and the Guildford Borough Council Wellbeing Team.

15 family tickets (value £20 each) to view the online production of A Christmas Carol produced by the Guildford Shakespeare Company 

Club members provided 30 hours of their time to help the Guildford Foodbanks
November:
We donated

£200 to a local family to help them purchase a new cooker
£100 to a family in Godalming to purchase  an emergency heater
£300 to the to Lions South East District Appeal who are raising £19,497 for New Monitors/Defibrillators for Air Ambulance Kent Surrey Sussex (AAKSS). 

Club members provided 10 hours of their time to help the Guildford Foodbanks
October:
We donated

a total of £200 to Derwen College on behalf of a young lady from Wonersh progressing her Gold Duke of Edinburgh Award.
in Youth Commitments) by £75 to make £200 in total.
£100 to the Aldershot branch of Salvation Army who support the Ash Food Bank.
£350 to the Creativity Bank to watch a short video by Claire Marrow Home School Link Worker at Stoughton Infants School Creativity Bank Project Click here

We delivered a total of 13 boxes and 1 bag of spectacles together with 1 box of hearing aids to our sister Lions Club in Chichester. These will be sent to Medico in Le Havre, France who ship them to various contacts around the world who manage eye clinics delivering eye care services to remote and isolated communities
We sourced and supplied a fully functioning Ipad to Action for Carers who are helping the mother of two girls, living in Ripley who are in isolation due to Covid 19.
August:
we helped a mature overseas student who had been on Universal Credit seeking financial support for rent. We put him in touch with a Food Bank and with the money he is now saving he is now paying off his rent arrears
July:
We sourced a laptop for to a schoolboy attending  Burpham Primary school following an appeal from his support worker. The laptop has been inspected, cleaned and Windows 10 added. In addition wehave sourced an additional 3 laptops which will be donated to deserving families in the near future
Over the period from mid-March through to the end July we provided the local Foodbank with:

Potatoes – 1090kgs
Carrots – 390 kgs
Eggs – 6,200
June:
we donated
A laptop to a family in Woking. The mother has been receiving a lengthy run of cancer treatment and is now looking to start studying. The laptop was kindly donated by a club member and working in conjunction with Woking Lions Club the person now has fully functioning PC to help her get her life back together.
£200 to a young mother with a two year old child living alone in Milford for a replacement fridge/freezer.
£250 to Guildford Lion Vic Quayle who shaved his beard off in support of Guildford Action
May:
we donated
Following an approach from Waverley Borough Council, we purchased pots and pans, plates and cutlery for use by around a dozen people who, prior to the COVID-19 lockdown, had been living rough on the streets of Godalming and the surrounding area. A new initiative by the Council has seen those concerned properly housed in the locality and we were delighted to be able add a few of life's necessities to their new homes. Our thanks to the wonderful staff Asda, Farnborough for their quick response and generosity.

were able to support a local resident – with a big thank you to

Chloe's and Sophie's Special Ears Fund.

Being unable to get new tubing fitted to her hearing aid during lockdown, one of our more senior residents was finding communication increasingly difficult.  Using our Covid-19 Support Hub a friend of hers was able to contact this wonderful charity and within twenty four hours the tubing was connected  and she was given spare batteries plus a face mask that fitted all free of charge The lady said "they made me feel normal again".
April:
we donated
£500 donated to Beating Hearts Merrow  – a charity set up in late 2019 to purchase and support 24-hour access defibrillators in Merrow. Training for Merrow resident and information being circulated. For more information go to:-http://www.beatingheartsmerrow.uk/
£125 to a local resident who shaved her hair off in support of NHS Charities Together. She has raised approx. £1750 in total. Please see this video for more information


£315 to  Transform Housing & Support to purchase 5 'Boredom Busting Activity Packs' for their clients, to ease boredom and frustrations whilst self-isolating indoors.  Lockdown is difficult enough for most of us, but for people with mental health issues and learning difficulties it  is even more difficult. The charity which is dedicated to providing housing, support and home-care for 2,000 homeless and vulnerable people each year are currently working with 30 clients, all living in the Guildford area.  Fifteen clients have mental health issues and fifteen have learning disabilities. The 'Boredom Buster Activity Packs' for adults consist of Adult Colouring Stress Therapy Sets, House of Crafts Mosaic Tray Kits, Adult Jigsaw puzzles, Painting by numbers, Wall Landscape Oil Painting by numbers and Making Dream Catchers.
Guildford Lions were approached by Positano a local Italian Restaurant whose owner wanted to support the more vulnerable in our local community by supplying 100 free pasta dishes per week. Guildford Lions acted as a facilitator, and we are delighted to say the service is now up running. What a great act of kindness by a local business – thank you Franco at Positano
We were contacted by a local resident who was seeking funds to purchase a new electric cooker. Over a couple of days and following an exchange of e-mails and also telephone calls, it was identified that she was 68 years old, her cooker kept "tripping out" as she described it. It was stated that her carer was her 33 year old son who was now in isolation because his daughter showed signs of having the Virus. This had resulted in her son's 70 year old father-in-law moving in with his mother. But it was identified that she did have a Microwave.
As a result we contacted the GBC Community Helpline in Parkbarn following which the lady is now receiving free meals
Working with the University of Surrey welfare team we provided an overseas student, stranded in the UK due the COVID-19 pandemic and without income due to sudden job loss, with a supermarket voucher and a link to another charitable body which could provide longer term support.
March:
March saw the arrival of Covid-19 and the world changed – whilst we cannot continue our usual levels of support due to lack of incoming funds from necessarily cancelled events we continue to support our community
we have set up our Cover -19 Support Hub to bring together all sorts of practical information ranging from financial, health/hygiene and tips on how to survive the lock down in a one stop shop. This is being updated regularly
we are still able to get out to offer help where possible

A Guildford Lion checked up on one of its ladies who always attends its OAP Party that takes place each year at Shalford Village Hall. She seemed in good sprites, except she is missing her son who lives in Essex. She admitted she was not a Bill Gates, didn't have a computer or Ipad and she could only talk to her son on the telephone.

Her main concern was that she had finished reading her library books with "BIG PRINT" and she was now having trouble dropping off to sleep when she goes to bed at night.

A quick call to the local Guildford Charity – Guildfords – Talking Newspapers, located her a book and when handed over, I was promised a cake [declined]. But she did say "Thank you Guildford Lions for taking the trouble to check up on me".

We were contacted via Facebook by a lady in Elstead asking if it was possible for her to receive two 'Message in Bottle' bottles. 

Within 36 hours of receiving the request a Guildford Lion member delivered the bottles whilst maintaining strict safety protocols
February:
we made a donations of
£200 to Guildford and South Surrey Parkinson's support group to allow them to continue their work supporting local residents suffering from the disease
£200 to  Sight for Surrey to run a Technology Event for the Sight and Hearing Impaired at GLive in July 2020

The event will showcase and give an opportunity for individuals to receive advice, try specialist equipment and IT packages [for phones/tablets/computers] and talk to others with a similar disability.

£2000 towards the 'Going for Gold' appeal operated by The Lions
International Blood Research Appeal (LIBRA) to benefit patients with blood cancers and blood disorders.
£1500 to Sampson Centre for MS
The £1500 is a 50 50 contribution to some special assisting mobility equipment that the Samson Centre needs for its exercise and Therapy classes for people with Multiple Sclerosis.
£260 to the LCIF (Lions Clubs International Foundation) fund to assist people affected by the Australian Bush Fires
£450 was shared between the Mayor's Distress Fund, The Prostate Project and the Royal Surrey County Hospital Charity Click here for details
£1500 to the League of of Friends of Milford Hospital to help purchase a Magic Table (Tovertafel) 
£275 along with the same figure from Woking Lions to PTSD RESOLUTION which is community-based charity providing therapeutic support for forces veterans to resolve the devastating impact of military trauma PTSD. This funded a series of one to one therapy sessions for a person living in Woking.
£65 to fund the purchase of a fire evacuation mat by Headway Surrey who provide support and services for adults over 18 years, affected by acquired or traumatic brain injury in Surrey.
£220 to Gosden House School which is a school for young people with learning and additional needs, from 4-16 years of age. to fund two children to attend an activity centre near Portsmouth.
£100 donation to the Four Seasons Club supporting socially isolated people in Guildford
January:
In January two members of Guildford Lions Club recently visited the Early Supported Discharge Team at Milford Hospital to present a cheque for £425.00. This money is going towards specialist equipment the Team need for patients recovering from a stroke.