Guildford Lions Big River Race – Duck and Raft Race
Start: Millmead GU2 4BE
Finish: Waterside Centre, GU1 1LW
The Guildford Lions Annual  Raft Race is the main event of the river event 2023 – Ducks and Rafts.  The event also includes the duck races run by Surrey Care Trust, who will also be offering rides on the river in their boat  Tranquillity.  The event is also supported by Zero Carbon Guildford who will award a £100 voucher for the most sustainable raft constructed with recycled materials.
The Duck Races will run from 12 noon.  Ducks can be purchased on the day or in advance from Surrey Care Trust (click button below).
The Raft Race has been run for over 50 years.  It is open to anyone who can construct a raft capable of carrying its crew from the start at Millmead Lock Island to the finish at the Waterside Centre in Stoughton.  The race is also open to stand-up paddle boarders.  It is a fund raising event to help Guildford Lions Club continue supporting local charities and deserving causes.  But it is also a fun event for participants and spectators alike.
From 12 noon crews can deliver their rafts to the Council's Millmead Offices front car park then transport them across the footbridge onto Millmead Lock Island where they can be fully assembled.  The Mayor of Guildford will inspect the rafts from 2pm and start the race at 3pm.  Raft transports can be parked close to the Waterside Centre at Stoughton.
A BBQ will be available at the finish where trophies will be presented by the Mayor and the President of Guildford Lions Club.
This event is FREE for spectators!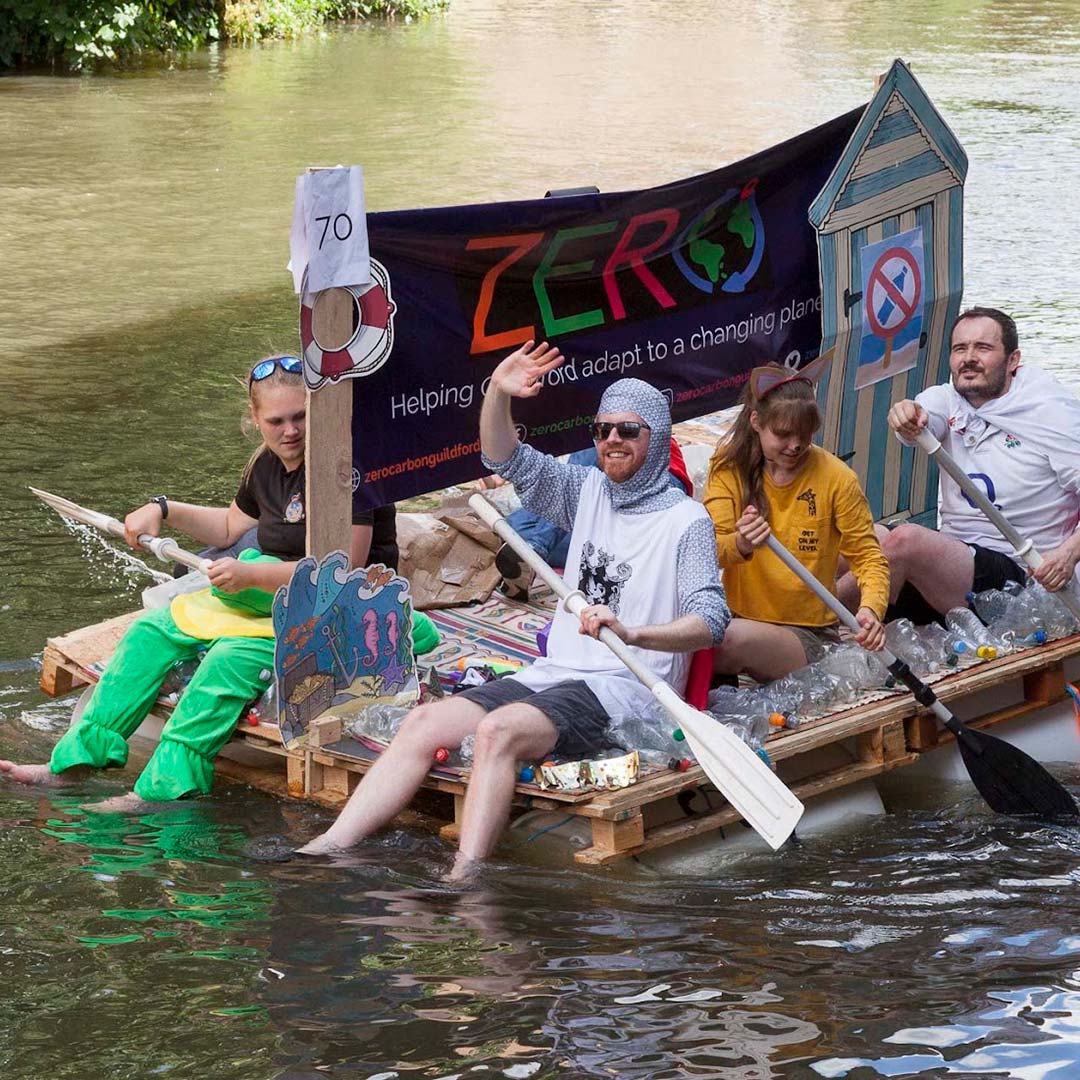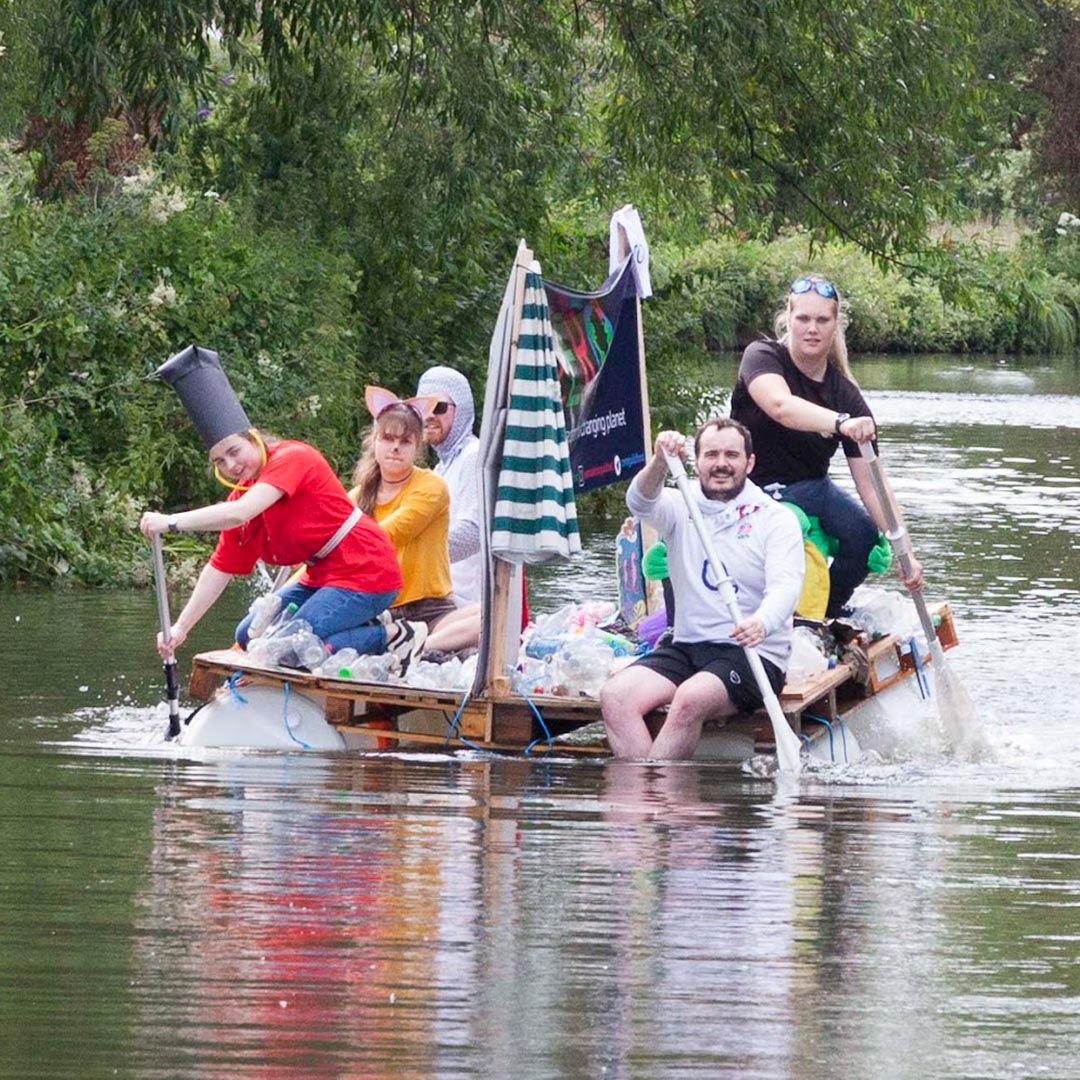 Lions Raft Race
Race start  3pm
Registration: 1pm
Mayor's inspection from 2pm
Build your raft, festoon with decorations and race it from Millmead (GU2 4BE) to the Riverside Centre in Stoughton (GU1 1LW) for a BBQ celebration.
Classes include home-made rafts; paddle-boards and kayaks and canoes.
Open to businesses, groups and individuals.
SURREY CARE TRUST DUCK DASH
Registration time: 12pm
Heats start : 12:30pm
Buy a duck or win one by taking part in the a Guildford town centre treasure hunt (more details to follow!) and watch it battle it's way to the finish line. A prize for first place!
Our Sponsors
This is an incredibly expensive event to put on and we would like to thank all of our brilliant sponsors as without their support  this wonderful community event would not be possible.
DOWNLOADS
Once you have entered the race, please download these IMPORTANT Information Documents